The One Simple Holiday Cookie Recipe You Need To Make With Your Kids

Prep: 10 min | Wait Time: 1 hr | Bake Time: 8 min | Makes: 24+ cookies
These are THE BEST holiday cookies to make with kids. They:
Are simple to make
Need only 10 ingredients
Are delicious and fun to make
Take only 8 minutes to bake
Are delicious
Are perfect to share
Did we mention delicious?
Story Behind The Best Holiday Cookie
Gingerbread cookies are a simple holiday cookie to make with kids and are something we make every year because we love the sweet, warm scent that travels through the house. It brings everyone together as we take turns peeking through the oven waiting for them to bake. As a child, it was the first cookie I ever wanted to help my mom make. We now make them together each year. The challenge? Not opening the oven before they're done!
We also love that everyone can have fun making them. From gathering the ingredients to mixing, rolling to cutting, and baking to decorating, there's something for every pair of hands to do.
Families, these are seriously the best cookies to make with your kids.
That Story is Great, but…
We know! You're here for the cookies, right? Scroll right to the bottom for a photo of just the ingredients and a basic step-by-step process for these simple holiday cookies you need to make.
Let's Begin
What You Need (Your Tool Belt)
Two large bowls
Hand or stand mixer
Whisk
Spatula
Teaspoon and measuring cups
Baking tray
Rolling pin
Cookie cutter & icing
Cutting board or wire racks
Parchment paper or silicone baking sheet
Tip: when selecting a cookie cutter, try to use one that has padded edges. It's easier on your little one's hands!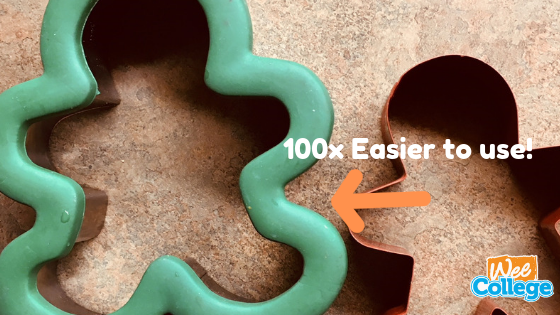 Ingredients
1 / 2 cup butter
1 / 2 cup brown sugar
1 / 2 cup dark molasses
1 egg
2 1 / 2 cups flour
1 tsp baking soda
1 / 2 tsp salt
1 tsp ginger
1 / 2 tsp cloves
1 tsp cinnamon
Instructions
Cream 1 / 2 cup butter with 1 / 2 cup brown sugar in a large bowl
Add 1 / 2 cup dark molasses and 1 egg to mixture
In a separate bowl, mix together:

2 1 / 2 cup flour
1 tsp baking soda
1 / 2 tsp salt, 1 tsp ginger
1 / 2 tsp cloves
1 tsp cinnamon
Add your dry ingredients to your wet ingredients – beat well.
Tip: we recommend using a hand or stand mixer because this dough can be tricky. If you need an arm workout, feel free to whisk!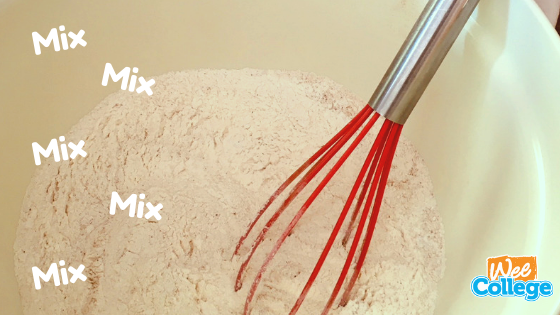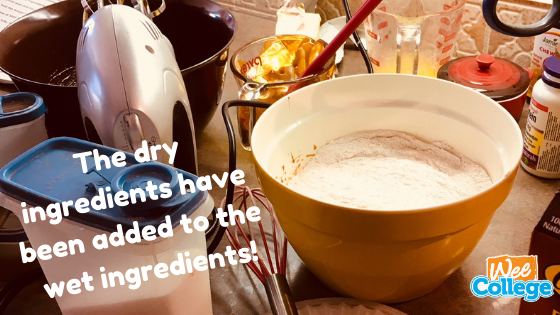 Once you've mixed the dry and wet ingredients, you should be left with a texture that looks crumby but starts to feel kind of like play-dough. See below!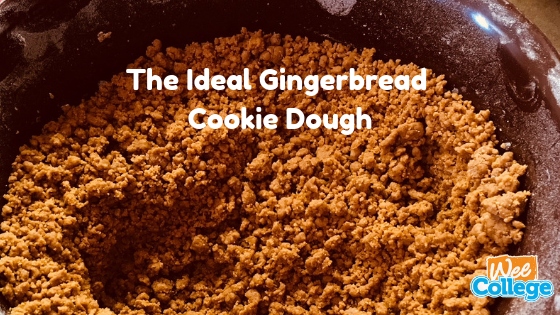 5. Cover the dough with a plate or plastic wrap and chill for 1 hour.
Tip: sometimes using the outdoors as a fridge or freezer in the winter is handy, but your dough will freeze. Have you tried rolling frozen dough? We don't recommend it! Place it in the fridge – or even your garage If you have one
6. Preheat your oven to 350F. Meanwhile, sprinkle some flour onto the counter to prevent the dough from sticking and begin kneading the dough to make 2-3 small balls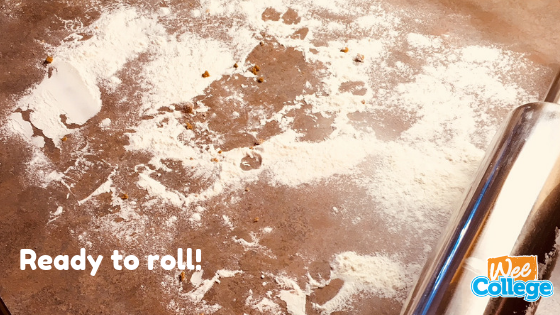 7. Roll the dough out using a rolling pin and use your cookie cutter to cut out your cookies. Place them on your baking tray
8. Bake cookies on the middle rack for 8 minutes at 350F
9. Let the cookies cool fully, and then begin decorating with your kids!
You'll have enough dough to make 2-3 trays of cookies, so you'll have plenty to decorate (it's the best part next to eating them). Feel free to double the batch if you're baking for a large crowd!
We hope you enjoy making these simple, delicious holiday cookies with your kids. If you make them, please share your results with us!
Screenshot the Recipe Card Below!