Are you a parent? Grandparent? Friend or family member that has spent hours looking for that perfect, "unique gift for a baby shower," or loved one?
We've all had shopping stress, but shopping doesn't have to be stressful.
We've had the absolute PLEASURE to recently speak with the owner of a great local resource for shopping local with children – but she's introducing you to much more than that.
It's about connecting you, a local family, with your community.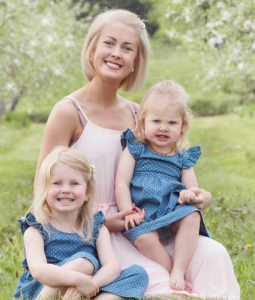 Meet Larissa Flanagan:
Mom of two, imaginative entrepreneur, Certified Babywearing Educator, and owner of Close to the Heart – a baby boutique full of local products for children under the age of six.
Larissa started her entrepreneurial journey with hand-stamped jewellery to provide for her family. She opened her boutique online in 2013 and brought a brick-and-mortar location to Moncton at 1966 Mountain Road – right beside our Wee College Evergreen location – in October 2018.
"I've been a maker myself and I want to create a space where local makers can be successful all year – not just as craft shows or trade shows," she says.
Your Next Adventure Awaits
When you visit your local Close to the Heart, you'll be pleasantly surprised with:
Unique, one-of-a-kind products from 22 local makers and products made in Canada for all budgets
Bundles of adorable toys, accessories, clothing, and more for children six and under
A community space for workshops and fun events for families
A weekly drop-in Breastfeeding and Support Group with Dr. Sarah Hardy Walsh
Larissa's Favorite Products for Kids
These are some of Larissa's absolute favorites that she would recommend to any parent.
All of these items are locally made right here in New Brunswick or made in Canada! One of our personal favorites that Larissa also adores and brought in for us to look at was from East Coast Stitches – a maker in Riverview, New Brunswick. Her clothing and accessories are adorable. Just look at this hat – it's the SWEETEST.

It's About Local Connections
You don't have to feel like you're doing it alone. When you shop local, you're immediately a part of something.
Think about that time where you spent the entire night awake with your child, restless and fussy with no end in sight. Your child is crying, you're crying, and the neighbors might be crying.
You're about to lose your mind as you frantically browse parenting support groups and seek advice from friends and family. Sometimes, you need a break. Sometimes you need to get out of the house.
Larissa offers a community space for parents to come and talk and participate in different workshops right inside her store. "It's a way for moms to get out of the house and do something," she says.
When buying local, you build friendships. "Get to know the people you're supporting and tell your friends if you love their products. You can find everything you need locally," she says.
In the future, Larissa hopes to introduce children's paint nights and "princess parties," which would be an afternoon of pampering for parents.
Top Tips for Shopping for Children
Larissa says 'current' or 'trendy' items are always popular picks, but she highlights a few other things to consider when making your next purchase for your children.
Avoid items that need batteries, as they are often "too loud and abrasive" for children
Buy quality over quantity
Do your research on products and look at the labels – aim for "made in Canada" products
Look for durable, comfortable materials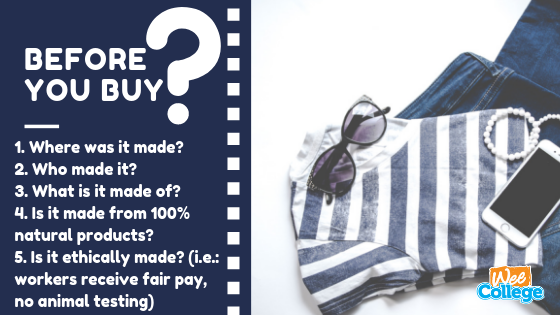 Where to Buy Local

You don't have to Google search 'best toys for cognitive development' or 'best toys for fine motor skills' during your rare free-time. Don't stress yourself out! It's more simple than that.
"Look for toys that are open-ended and encourage imaginative play," Larissa says. "Let them explore and build without restrictions."
One brand whose products can be enjoyed by every age that Larissa recommends is Melissa and Doug.
Need something yesterday? These local shops are Larissa's top picks in the Greater Moncton area:
Carte Blanche – upcycling furniture, chalk paint, and home décor (p.s.: "the owner is a mom – and a total sweetheart," Larissa says)
Lollipops and Gumdrops – a consignment store for children's clothes and maternity wear. You'll be able to find something you feel comfortable and confident in!
Moncton Multiples Consignment Sale – a sale that houses thousands of gently-used items from children's clothing to baby equipment, toys, books, and more semi-annually at the Moncton Coliseum
Treat Yourself Too
Parents are the last ones to take care of themselves. You must set aside time for yourself. Find your own special thing – something that offers you rejuvenation as a mom or dad. This could be anything from finding a quiet corner at Chapters and settling in with a hot coffee and a good book or taking a weeknight paint class. Find your thing!
Larissa's personal picks are USVA Nordik Spa or Soul Flower Spa in Moncton to relax and rejuvenate.
—
Do you shop local? Share your favorite spots in the comments below!
Please note that this post is not sponsored, nor does it include affiliate links. This is a voluntary, non-monetary collaboration intended to share local resources with families in the Greater Moncton Area