How to Prepare for Halloween
Time to Read: 2-3 min
It's not just about the candy!
Having candy for eager trick-or-treaters is important, but let's start with you: are you and your child ready to go out trick-or-treating on Halloween?
Welcome to a night filled with imaginative creatures and decorations. A night filled with spooky goblins, wicked witches, enchanting Disney princesses, superheroes, and an Emoji or two. Halloween is a time where we become someone – or something – else for a fun night of tricks and (mostly) treats. Before your little one transforms and races off into the night, help prepare your family with these Halloween safety tips for kids.
1. Costume Safety
Begin by playing some 'I Spy.' For example, would you pick the left or the right bear costume?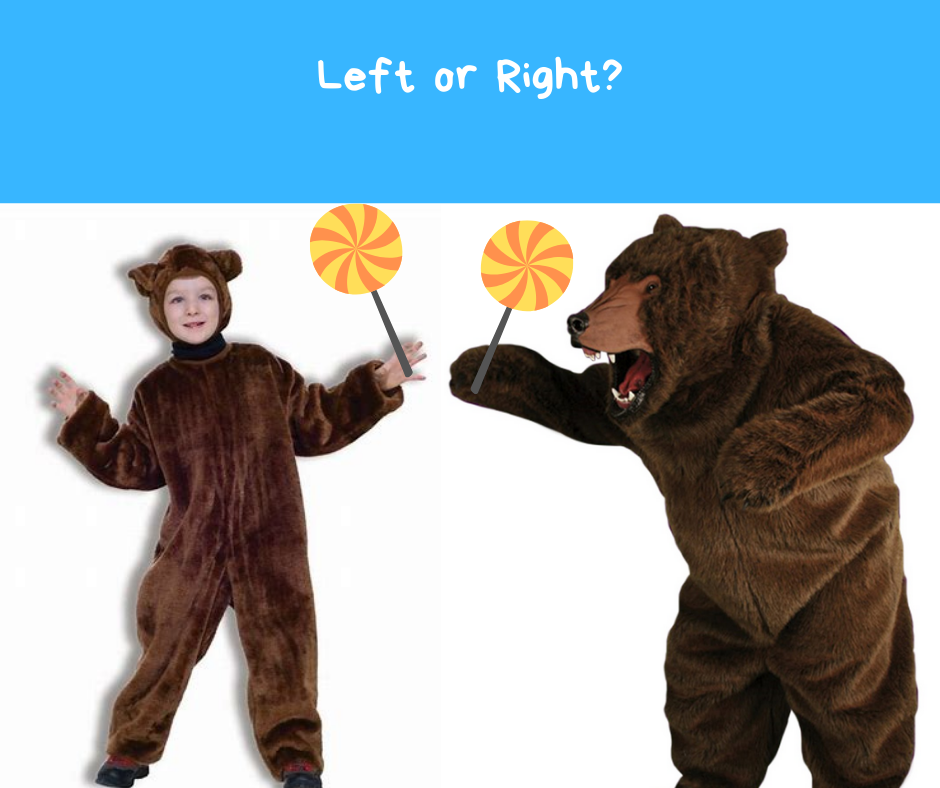 …hopefully the left! You wouldn't be able to hold all the delicious candy as the right bear. Ask yourself:
Does the costume have a cape or other tripping hazard?
If there's a mask, can my child still see? Is it easy for them to breathe in?
If there's a prop, is it pointy? Longer? Hard to hold?
Can my child move around easily?
Is the costume warm enough?
Too many questions? Coles notes version: be mindful of any possible hazards and address them.
If the costume is darker, buy glow in the dark safety tape at a department or hardware store (think Walmart or Canadian Tire) so that drivers can see you and your children easily. If needed, opt for a Glow Stick necklace or bracelet, which you can buy multiples of at a dollar store. When I was younger, I would always complain to my mom that tape would "ruin my costume." I understand the importance of it now, though!
2. Plan the Route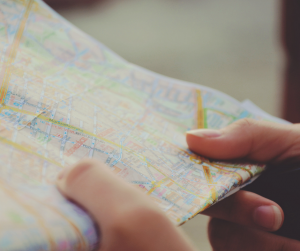 Plan the trick-or-treat route WITH your children. On your adventure, visit houses that have their lights on along one side of the street as you fly, stomp, and zoom away. Switch sides on the way back so that you aren't constantly running across the dangerous lava pit (that's code for street).
Take this opportunity to also sit down with your children and establish a 'Secret Halloween Code.' For example, this may include:
No crossing the street without your sidekick
No eating candy until we get home to examine them under our secret candy scope
Do not go into a stranger's lair
Be careful and watch for pumpkins, tombstones, and wires around each house
3. Halloween Survival Kit
Bring a small backpack with a few essentials for your Halloween adventure. Consider a water bottle, an extra snack in case your little one gets hungry (maybe one for you too), a flashlight, gloves, and some band-aids just in case your child underestimates their true power by falling from going too fast or flying too high. You may also want to bring along two photos – one of your children in their costume and one without just in case.
4. Checking Halloween Candy
You may be wondering, "How do I make sure my child's Halloween candy is safe?" We've prepared a free Halloween Candy Safety Checklist for you to use.
We hope you enjoy a spook or a treat or two this Halloween. Make it family time: bond over cool costumes, munching on candy, decorating the house, and painting or decorating pumpkins. You may be too old (I mean…cool) to trick-or-treat, but you'll never be too cool to appreciate it and experience it with your child. Share your costumes, haunted mansions, and candy hauls with us on Facebook. We always love admiring them!
We'll see you in November!