Great Places to Volunteer in Moncton
Time to Read: 6-8 min
We have something incredible and heartwarming to share with you.
Our families, staff, and community give so much to us. Wee wanted to take some time to give back to them.
We also want to give you a starting list of organizations in the Greater Moncton Area where you can make an impact and feel good doing so by giving what we've been told (and realize) is the most valuable gift of all – your time. You'll find that below.
Delivering Holiday Cheer to our Wee College Campuses
Throughout December, we've been visiting our childcare centers in Moncton and Riverview with gifts in our sleigh. From beautifully crafted wreaths to holiday treats, the smiles these surprises bring leave an impression. They create joy and wonder and give us a chance to express how much we appreciate our staff. Our staff are with those most important to all of us each day, and we will continue to empower and encourage them throughout their career.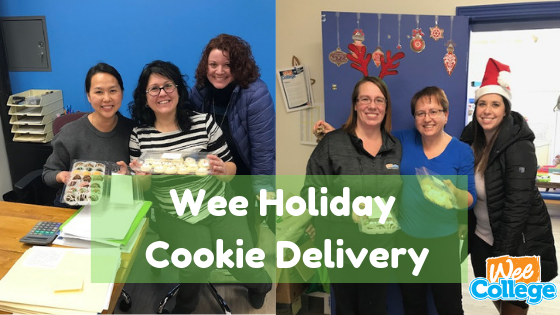 The above photo features some of the hardest working ladies you'll ever meet. They put so much of their time into Wee College to make it the most comfortable place to learn, grow, play, and discover. From left to right: Chau Ny, Anabel Levesque, Sherri Bastarache, Kathy Smith, and Patricia Worthington-LeBlanc.
You may have also seen or heard about Wee College prancing around Moncton volunteering extra hands to help other organizations help others. Volunteering for us is always an experience. We meet new friends, share stories, laugh, and help create or improve something for others.
Spending Time at Ray of Hope Soup Kitchen
We have so much respect for others that devote themselves to causes important to them. We recently spent a few hours at the Ray of Hope Soup Kitchen in Moncton to prepare meals for those in need. We met a team of volunteers that spend anywhere from one to two days per week to every day of the week to make sure a hot meal is waiting for those who come in from the cold.
With a warm welcome, we got to work.
And we were mesmerized.
From a tour of a highly organized kitchen ran by volunteers with donations from the community to a warm and cozy seating area with space to relax and plenty of hot coffee and tea to enjoy with lunch served daily, we were proud to be part of it by:
Peeling and chopping vegetables (some of us need to work on this skill)
Washing dishes
Drying silverware
Packing take-out dinners
Cleaning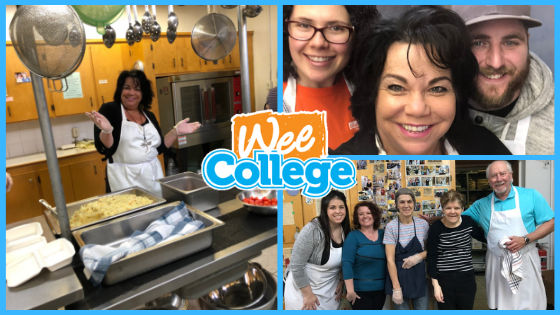 Being a part of their daily operation was both fun and rewarding.
Yet heart-wrenching.
We heard stories of hardship from those who struggle to support their families and how many are left out in the cold with no place to go, sometimes waiting outside in the morning seeking the warmth of Ray of Hope. What's wonderful about Ray of Hope is that they will never turn anyone away.
One volunteer that manages the kitchen daily has been with Ray of Hope for so long that she knows many – if not all – of the people that use their services. She sometimes puts in an extra scoop of rice or meat in take-out containers because she knows their family favorites.
Delivering Holiday Cheer to Youth Impact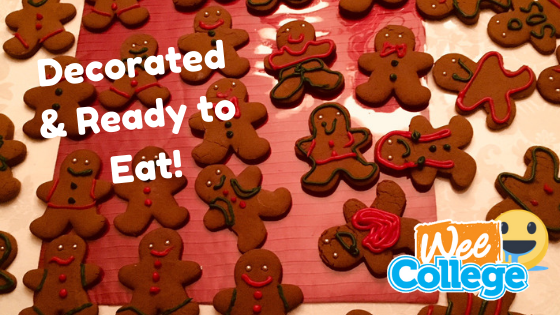 While some of us have trouble cutting vegetables, we make up for it by being able to bake.
We baked, decorated, and delivered gingerbread men along with cookies from Sobeys' bakery to deliver to the youth at Youth Impact.
The amount of gratitude and joy you feel when you receive a tin full of homemade cookies is so great, and we're happy we were able to deliver some smiles, shown below. We're not sure if all the cookies were devoured, but we're willing to wager they were!
We also wanted to make sure everyone received something to open. We bought little gifts including personal items and lots of other surprises – all individually wrapped and placed in beautiful stockings to create a fun experience for youth in our community.
Youth Impact has been operating since 1985 and offers outreach programs and residential services for youth to help them achieve their dreams and find success.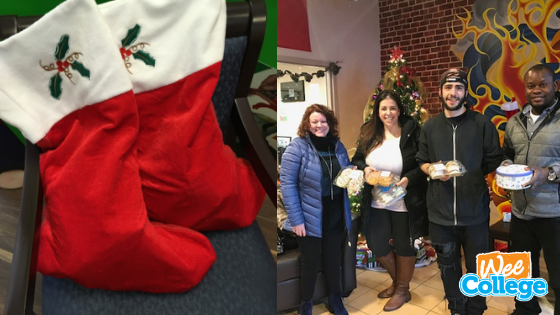 Creating Smiles at Moncton Headstart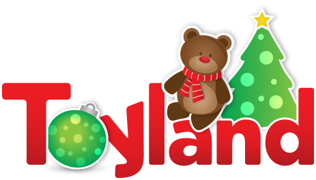 Moncton Headstart holds different fundraisers each year with their biggest being their annual Chocolate for Charity. Another fun initiative is their Christmas Toyland which allows all children and youth to be able to open a new gift on Christmas morning.
Every child deserves to hold something dear, and we were extremely fortunate to be able to help deliver gifts this year.
Places to Volunteer in Moncton
There are so many organizations in Moncton that need help, and we're certain you'll be able to find a great place to volunteer in Moncton that you connect with. Below are just a few excellent options to get started.
Ray of Hope Soup Kitchen
Location: 340 Dominion St., Moncton, NB E1C
Hours: Monday to Friday: 9 a.m. – 12 p.m.
Web: rayofhopemoncton.ca
Volunteer Contact: rayofhopekitchen @ gmail.com
Services: a safe, warm place for those in need to make friends and enjoy a warm meal, tea, and coffee. Ray of Hope is an essential service for many to make ends meet
Youth Impact (QUEST)
Location: 199 St. George St., Moncton, NB E1C 1V6
Hours: various volunteer hours
Web: youthimpact.org
Volunteer Contact: ablack @ youthimpact.org
Services: housing programs, information sessions, counselling, recreational activities, on-site support groups, on-site laundry/showers/meals, academic upgrading, job readiness training, and much more for youth – ages ranging from 16 – 24. See their volunteering page for up-to-date information on how to volunteer here
Moncton Headstart
Location: 1111 Mountain Rd., Moncton, NB E1C 2S9
Hours: various volunteer hours
Web: monctonheadstart.com
Volunteer Contact: hudson @ monctonheadstart.com
Services: Moncton Headstart offers guidance to the families in their programs. From affordable housing, school readiness programs, cooking classes, adult learning, and more for those families that are struggling to meet their basic needs. Moncton Headstart supports individual growth and healthy, positive relationships. They also have a variety of fundraisers and events each year that they need help with. Join in on their volunteer page here
Harvest House Atlantic
Location: 182 High St., Moncton, NB E1C 9X6
Hours: Monday to Friday: 9 a.m. – 4 p.m. (community center is open from 7 – 9 p.m.)
Volunteer Contact: info @ harvesthouseatlantic.org
Services: Harvest House Atlantic offers a place for those otherwise without shelter to enjoy their community center space and to enjoy a meal. They also host special events such as annual dinners and provide services to those struggling with addictions and looking to get back on their feet through their addiction recovery and step-up programs. Register to volunteer by filling out their volunteer form here
Habitat for Humanity
Location: 950 Mountain Rd., Moncton, NB E1C 2S2
Hours: Monday to Friday: 9 a.m. – 6 p.m.; Saturday: 9 a.m. – 5 p.m.
Web: habitatmoncton.com
Volunteer Contact: joni @ habitatmoncton.com 
Services: providing safe and affordable housing for all – because "everyone deserves a decent place to live," – Habitat for Humanity. They host a variety of events each year such as Chairs for Charity, and have home appliances, furniture, and devices available for an affordable price through their ReStore store. You'll often find them providing meals and opening their doors to provide shelter away from the cold. Find out how you can volunteer here
Big Brothers and Big Sisters of Greater Moncton
Location: 135 Rue Kendra St., Moncton, NB E1C 9V9
Hours: various volunteer hours
Volunteer Contact: jessica.munn @ bigbrothersbigsisters.ca
Services: a great way for youth to make an impact and a life-long friend for life. Big Brothers Big Sisters matches a child to mentor to learn life skills and about growing up. Every child needs a good role model in their life, and you can be theirs. Begin the volunteer registration process here
YWCA Moncton
Location: 135 Kendra St., Moncton, NB E1C 9V9
Hours: Monday to Friday: 9 a.m. – 4 p.m.
Web: ywcamoncton.com
Volunteer Contact: info@ywcamoncton.com
Services: supports women, children, and families with finding safe, affordable housing, and hosts a variety of programs such as adult learning, life skills and employment training. They also host support groups for writing, eating disorders, self-expression, and peer-led groups. Begin the volunteer registration process here.
What's Next?
Volunteering is rewarding, inspiring, and serves as a bridge to build better relationships with those around us.
Wee College will continue to support our community each year, and we encourage all our families to do the same. Find your passion, choose a cause, and dedicate as little as a few hours each month. Any amount of time you're able to spend with others is valuable.
Do you currently volunteer anywhere in the Greater Moncton Area? We'd love to hear about your experiences and your recommendations for great places to volunteer in Moncton.